Organic Waste Converters (OWC)
OWC is an electrically operated bio-mechanical equipment that can convert organic waste to odour-free mixture in just 15 minutes & to mature Compost when water cured in crates for 10 days. The compost obtained is of high quality and can be either sold in the market or used for kitchen gardening or landscaping. The different models of Excel OWCs and their capacities are given below: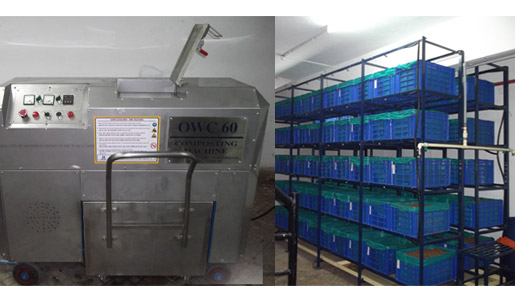 | Model | Batch Size | Waste / Day | Elec. Cons. | Water Consump. | Space Req. |
| --- | --- | --- | --- | --- | --- |
| Excel OWC 30 | 10 Kg | 100 Kg | 2 Units/day | 75 L/day | 100 Sq.ft |
| Excel OWC 60 | 25 Kg | 400 Kg | 6 Units/day | 200 L/day | 300 Sq.ft |
| Excel OWC 130 | 50 Kg | 600 Kg | 12 Units/day | 500 L/day | 600 Sq.ft |
| Excel OWC 300 | 125 Kg | 1200 Kg | 24 Units/day | 1000 L/day | 1200 Sq.ft |
| Excel OWC 500 | 250 Kg | 2500 Kg | 50 Units/day | 2000 L/day | 2500 Sq.ft |
Twenty Four Hour Converter (TFHC) (Bioneer)
Bioneer is a fully automated electrically operated bio-mechanical machine that utilizes heaters & microbes to convert organic waste to Soil Amendment in just 24 hours. The resultant output can be mixed with soil in the ratio of 1:9 for kitchen gardening, landscaping, crop cultivation, etc. It also acts as a great Volume Reducer (80-85%) for biodegradable MSW.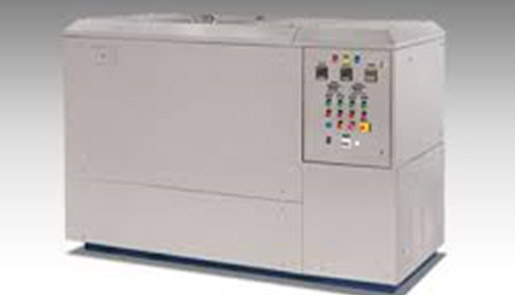 | Model | Capacity per Batch | Electrical Units Consumed | Dimensions (L X H X W) |
| --- | --- | --- | --- |
| Bioneer-10 | 10 Kg/Day | 11 Units/Day | |
| Bioneer-50 | 50 Kg/Day | 17 Units/Day | |
| Bioneer-100 | 100 Kg/Day | 26 Units/Day | 1.5 X 2.2m X 0.8m |
| Bioneer-200 | 200 Kg/Day | 38 Units/Day | 1.65 X 2.5m X 1.1m |
| Bioneer-300 | 300 Kg/Day | 49 Units/Day | 1.7 X 3.0m X 1.1m |
| Bioneer-400 | 400 Kg/Day | 59 Units/Day | 1.8 X 3.0m X 1.3m |
Organic Waste Double Shredders (ODS)
The Organic Waste Double Shredder pre-treats solid compact waste such as animal bone, small twigs and thin branches for easy feed into the OWC machine.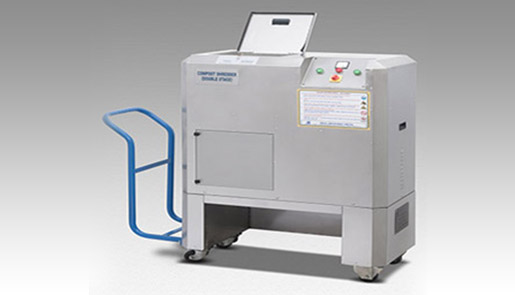 High Speed Chipper-Shredders (HCS)
The high speed chipper-shredder can shred coconut leaves (20 ft length), tree branches (up to 5 inch dia.), commercial municipality wastes etc with very high speed. These wastes can be then fed to the OWC machine for composting.
FRP Portable Biogas Plants (PBGP)
The Portable Fibre Reinforced Plastic based Biogas Plants are the most effective and economic means for disposing biodegradable solid as well as liquid wastes. The output obtained is Methane which is a cooking fuel. Slurry, which is the byproduct is a very good organic fertilizer and can used for kitchen gardening. The M-Way model, IRTC model, SM model & ANERT models are available in various sizes as shown below: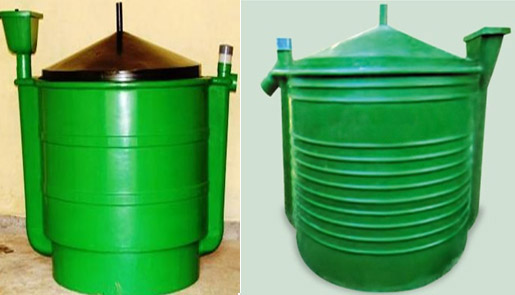 Portable Assembly Biogas Plants (ABGP)
Portable Assembly Biogas Plant is a Do It Yourself (DIY) Kit Biogas System for convenient transport and easy assembly.It comes in cardboard boxes.It is a surface mounted i.e., there is no need for digging or heavy construction.It can be assembled within 30 minutes by the Client itself without any training.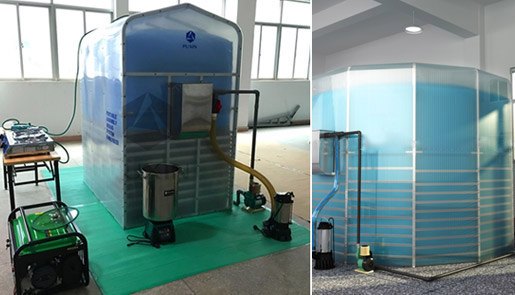 Bioculum (BC)
Bioculum is a mixture of micro organism cultures that accelerate the aerobic composting of biodegradable organic waste. It also treats the wastes and makes it free from pathogens, foul smells and weed seeds. It is suitable for treating and composting organic wastes generated by hotels, slaughter houses, households, municipalities etc.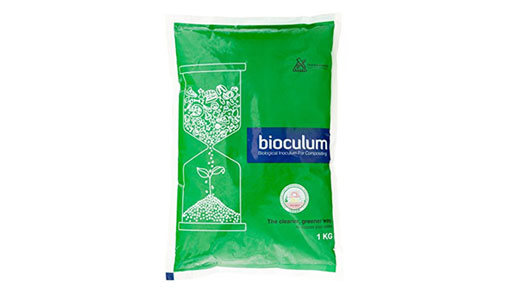 Sanitreat (ST)
Sanitreat is a herbal & mineral mixture that is a non-toxic and environmentally safe way to sanitization. It makes organic garbage and waste stink-free in just a few minutes.
Compost Polymer Tumbler (OWRC)
Compost Polymer Tumbler (OWRC) uses tumbling technology to convert all crushed biodegradable solid wastes to quality compost in 8-12 days. The rotation of Tumbler is either manual (hand rotation using gear system) or auto (using motors). Compost Polymer Tumbler (OWRC) machine is developed on the principle of providing complete composting system in a single machine, both the shredding & composting take place in a machine employing micro-organisms to convert the shredded organic waste to compost. The input is first fed to a built in shredder which reduces the waste material size to maximize surface area available contact with micro-organisms for quick composting (10 -12 days).The following are the types:
OWRC – Home Model – Manual Type (2Kg /day – 13Kg/day)
OWRC – Community Model – Side Loading - Manual Type (12Kg/day – 100kg/day)
(Wastes should be crushed using Food Waste Crusher before feeding on to OTC)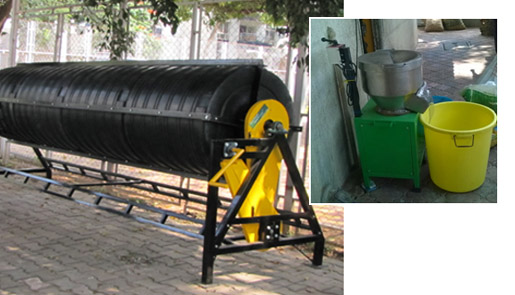 OWRC – Community Model – Side Loading - Automated Type (100Kg/day to 200Kg/day)
(Food Waste Crusher included)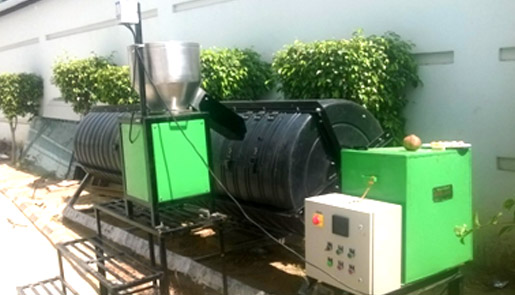 OWRC – Community Model – End Loading – Automated Type (150Kg/day – 500Kg/day)
(With Inbuilt Mix-shredder)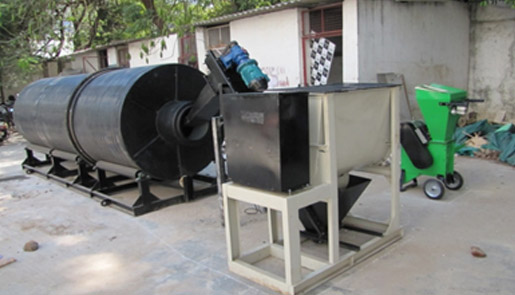 Dr.Planet™ Organic Compost
Dr.Planet™ Organic Compost is a 100% organic product made out of Food, Vegetables and Coir Pith. Unlike other similar products in the fertilizer market, it is made using hi-tech composting machine. During the primary decomposing phase, organic materials are subject to biodegradation by proprietary aerobic microbial consortia under controlled curing conditions. During the secondary phase, macro-fungi are allowed to grow on them for breaking down lignin and phenols. Adequate pH, N-P-K and C:N ratio is achieved in this phase.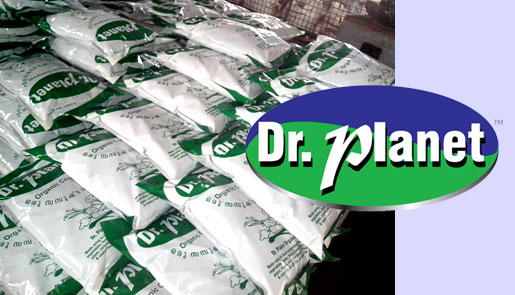 Dr.Planet™ Organic Compost - Specification
Nutrients Present in Organic Form
Nitrogen (N)
1.5%
Phosphorus (P)
0.95%
Potassium (K)
1.7%
Carbon : Nitrogen (C:N) ratio
19.5%
Carbon (C)
25%
Cellulose
11%
Lignin
4.9%
Calcium (Ca)
0.7%
Magnesium (Mg)
0.5%
Zinc (Zn)
16ppm
Manganese (Mn)
27ppm
Iron (Fe)
0.85ppm
Copper (Cu)
6.8ppm
Other micro nutrients
10ppm
TECHNICAL
Cation Exchange
40-90meq/100g of sample
Moisture
>25%
Salinity
0.01ppt
pH
6.8 – 6.9
Electrical Conductivity
>0.26 Millimose/cm
BENEFICIAL MICROBIAL PRESENCE
Microbial Count
10 x 108 cfu/g
Dr.Planet™ Organic Compost helps plants to grow healthier and increase their disease resistance potential. It contains two strains of N-fixing bacteria, PGPR-1 and PGPR-2. It can be used in a number of ways as described below :
1. Use as Compost : Apply 100gm to 12kg depending on the type of plant or tree as given in the dosage chart. For plants that are not mentioned in the chart, use approximately 300gm.Use 5Kg for trees that are not included in the dosage chart.
2. Use as Potting Mix : Depending on the size of the pot, mix equal parts of Red Soil, Charcoal, powdered cow dung and Dr.Planet™ Organic Compost. This special combination will increase aeration, make the roots grow healthier and hence the plant.
3. Soilless Potting Mix : Mix equal parts of Vermiculite, Cow dung powder, Perlite and Dr.Planet™ Organic Compost.
4. Use as Mulch : Apply 5Kg around plants and 10Kg around trees in 1.5 inch thickness. This prevents damage to the roots of plants or trees in summer.
5. Planting on Ground : Apply 2Kg into the pit before planting flowering plants. For vegetable plants use 5Kg and use 15Kg for fruit trees. Use 20Kg for shade trees.
6. Germinating Pots : Mix equal parts of Dr.PlanetTM Organic Compost, Vermiculite and Perlite. Or mix equal parts of Dr.Planet™ Organic Compost and river sand. Do not use beach sand or loamy soil.
Dr.Planet™ Organic Compost – Dosage Chart
Sl.No.
Item
Qty of Compost
1.
Cucumber
1kg/ Plant
2.
Brinjal
300 gm
3.
Lady Finger
300 gm
4.
Chilly
300 gm
5.
Beetroot
100 gm
6.
Carrot
100 gm
7.
Cabbage
300 gm
8.
Ginger
100 gm
9.
Turmeric
100 gm
10.
Colocasia
600 gm
11.
Yam
500 gm
12.
Snake Guard
500 gm
13.
Legume
300 gm
14.
Tomato
300 gm
15.
Ocimum (Holy Basil)
300 gm
16.
Chrysanthemum
300 gm
17.
Ixora
300 gm
18.
Sun Flower
200 gm
19.
Jasmine
300 gm
20.
Zinnia
250 gm
21.
Orchid
250 gm/Plant
22.
Anthurium
300 gm / Plant
23.
Rose
750 gm / Plant
24.
Chikku
3 kg / Plant
25.
Grapes
1 kg / Plant
26.
Pineapple
1 kg / Plant
27.
Mango
5 kg / Tree
28.
Vanilla
1 kg / Plant
29.
Cocoa
3 kg / Plant
30.
Betel
2 kg / Plant
31.
Tapioca
3 kg / Plant
32.
Paddy
150 kg / Acre
33.
Rubber
2 kg / Plant
34.
Tea
500 gm / Plant
35.
Coffee
5 kg / Plant
36.
Cardamom
5 kg / Clump
37.
Arecanut
12 kg / Palm
38.
Black Pepper
5 kg / Standard
39.
Plantain
5 kg / Plant
40.
Coconut
12 kg / Plam
Bionatura Self-aerated Compost Bin with Bio-digester kit – Home / Office use
The Bionatura Self-aerated compost Bin (30 Kg) is an aerobic bin that converts all organic wastes at home or office to compost in 30 days. The Bio-digester kit supplied along with the bin contains all the necessary additives such as inoculums, saw dust, odour masking herbal powder etc for facilitating efficient & fast aerobic composting. It also contains a herbal insect repellant & a Sprayer.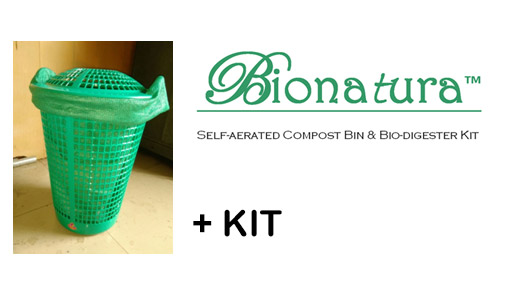 Excel Tumbleton – Dual OWRC
Excel Tumbleton Dual OWRC is a solid waste composting equipment designed to satisfy the principle of ' Waste Disposal at Source' (Uravida Maalinya Samskaranam) of Government of Kerala, India. It is basically an OWRC that consists of two chambers instead of one. Hence it is a Dual OWRC. The highlights of the equipment are :
Biodegradable Solid Waste is converted to high quality compost in just 20 days
Insulated Aerobic Tumbling Hot Composting Technology
2Kg solid waste per day per home
First Chamber used for 20 days & next chamber for the next 20 days
Made of UV treated HDPE
2 x 80L capacity
Easy to assemble & transport
Negligible Odour
Rodent Proof
Pathogen-free
Grooves for easy tumbling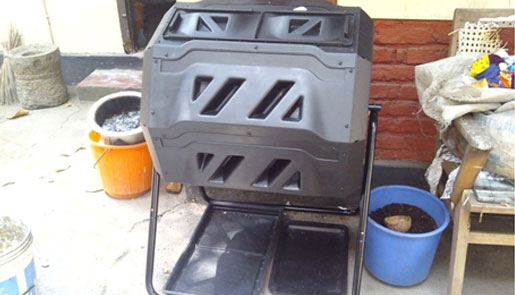 Excel ORCOmin Organic Waste Converter
Orco
min
is an organic waste converter which helps convert your segregated organic waste to good quality compost.
Robust & functional design
Quick speed
Minimal labour
Minimal maintenance
User friendly interface
Available for daily treatment of 25 KG and 50 KG segregated organic waste.
Technical Specification :
Power Connection : 3 HP
Brim Capacity : 20 Liters
Batch Capacity : 5 KG
Batch Duration : 2 min
Electrical Units : 2 units/day
Space Required : 75 sq. ft.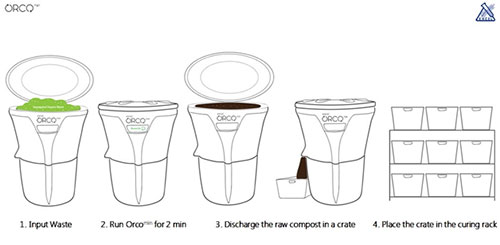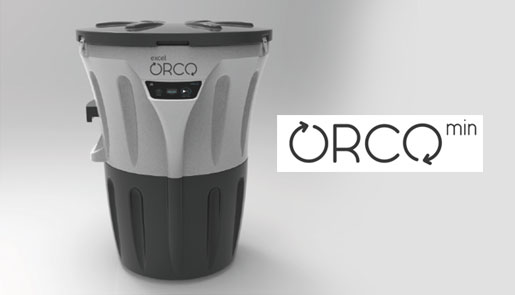 Product
Orcomin
Curing System 25 KG
Curing System 50 KG
Organic Waste Stationary Composter (OWSC)
OWSC or Organic Waste Stationary Composter is an outdoor insulated composter designed for householders who don't have time for tumbling waste using Tumbler or oozing out excess moisture from food waste. OWSC intakes all kinds of organic waste whether solid or liquid and coverts them into Organic Compost and Compost Tea. There is a tray below the equipment for collecting Compost tea. Compost is collected from the bottom door every 45 days.
Features of OWSC :
Insulated Aerobic Stationary Hot Composting Technology
Organic waste to microbial rich compost in 45 days
Double wall insulated with Polystyrene to maintain inside temperature
Self aeration tube like structure inside eliminates the need for turning waste
Does not fall apart or blow over : Heavy duty construction
UV treated Plastic
Vertically Scalable (More modules can be stacked one above the other to increase capacity)
Rodent-proof design
Twin OWRC
Twin OWRC consists of two Chambers. When the first one gets filled with organic waste, second one is used. Compost is obtained in 17 days.
Designed to meet the basic principles of 'Waste Disposal at Source' framed by Government of Kerala. India
Insulated Aerobic Hot Composting Technology
Attractive Design
1.5Kg food waste/ home/ day
Compost obtained is rich in beneficial microbes
150L
Unbreakable Construction
Very Hygienic Method
Negligible Odour
Free from Pathogens
Rodent-proof Design
Easy to tumble